About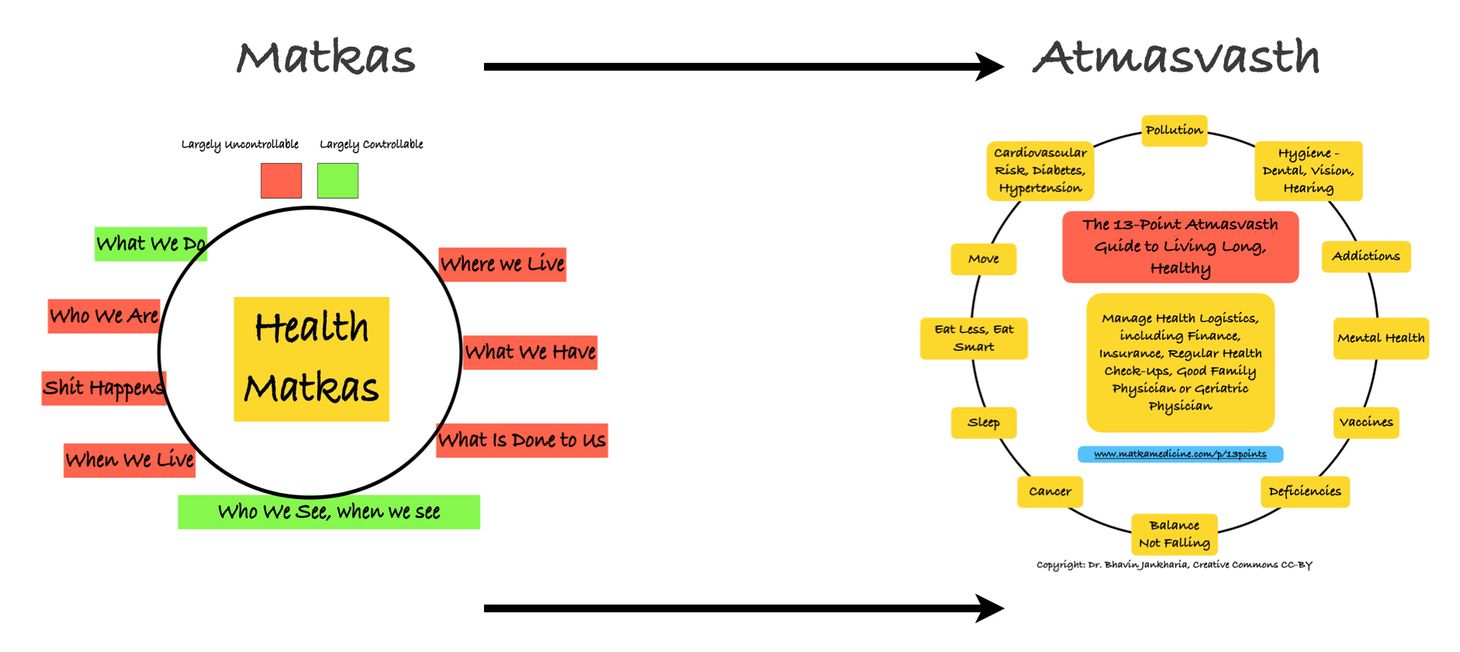 This site first started as a repository of the various "matkas" that affect our health and was called Matka Medicine.
As I kept writing, it became apparent to me that the end-goal was not to just talk about what affects our health, but to figure out how to stay healthy and have a long healthspan and lifespan.
That is how the concept of atmasvasth developed and on 15th August, I came out with the 13-points guide to living long, healthy.
www.matkamedicine.com didn't make sense anymore. I have shifted to www.atmasvasth.com to continue this journey for the foreseeable future. There is still a lot of ground to cover.
---