The Book - Atmasvasth - A Guide to Ageing Healthfully
A 15-point guide to living long, healthy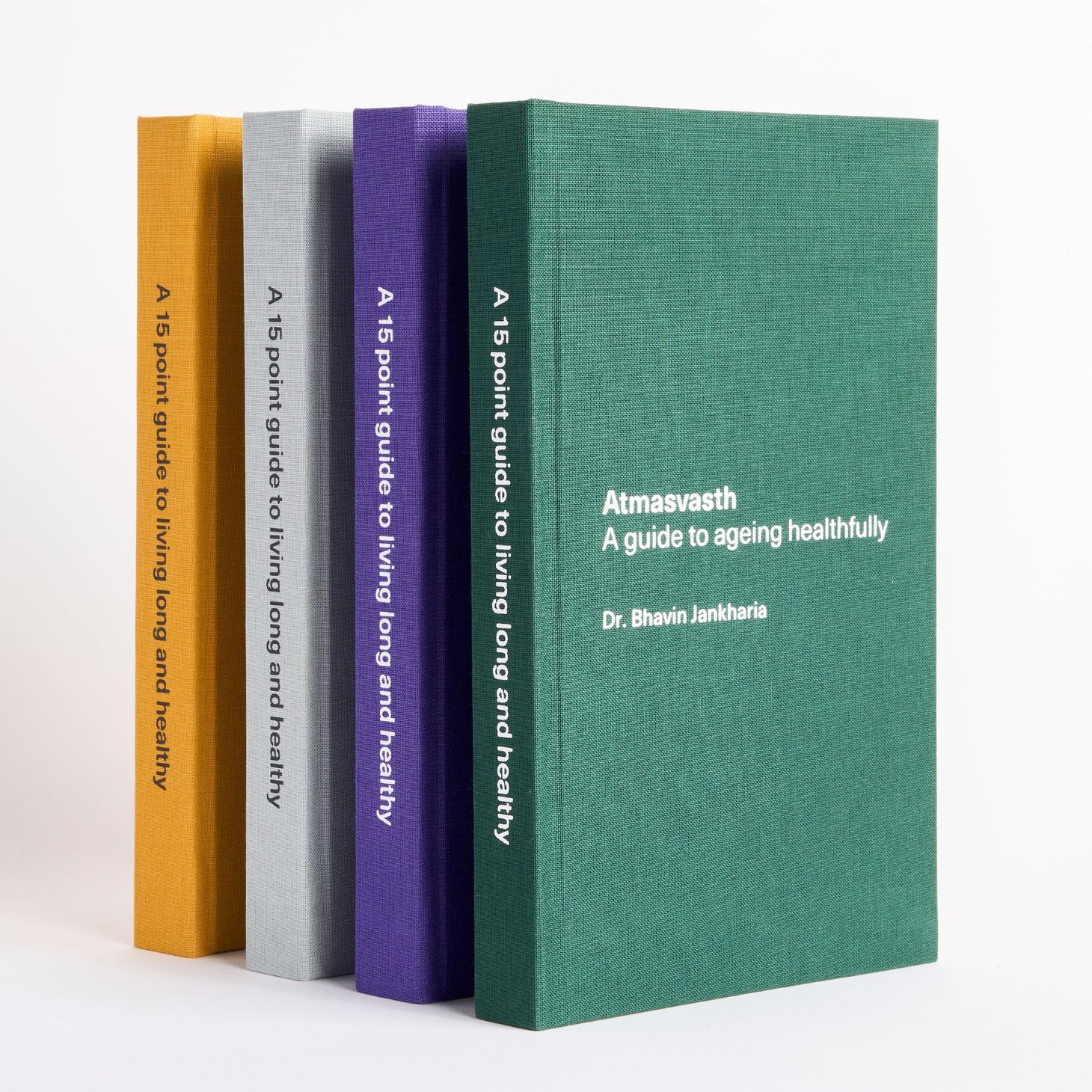 The book is finally out. It is all of 255 pages, is hardbound and has a linen cover in 4 colors that you can see in the image.
The book has a short guide, a detailed guide (15-point guide to living long, health), a place to add Personal Information, a daily, weekly, monthly, yearly and one-time Log Section and the Knowing More section with detailed write-ups about the 15-points. There is flap on the inside back-cover to store documents as well as a pen/pencil holder attached to the back cover. There are 3 ribbon bookmarks to separate out the different sections when using the book.
The book also has its own cardboard sleeve for protection.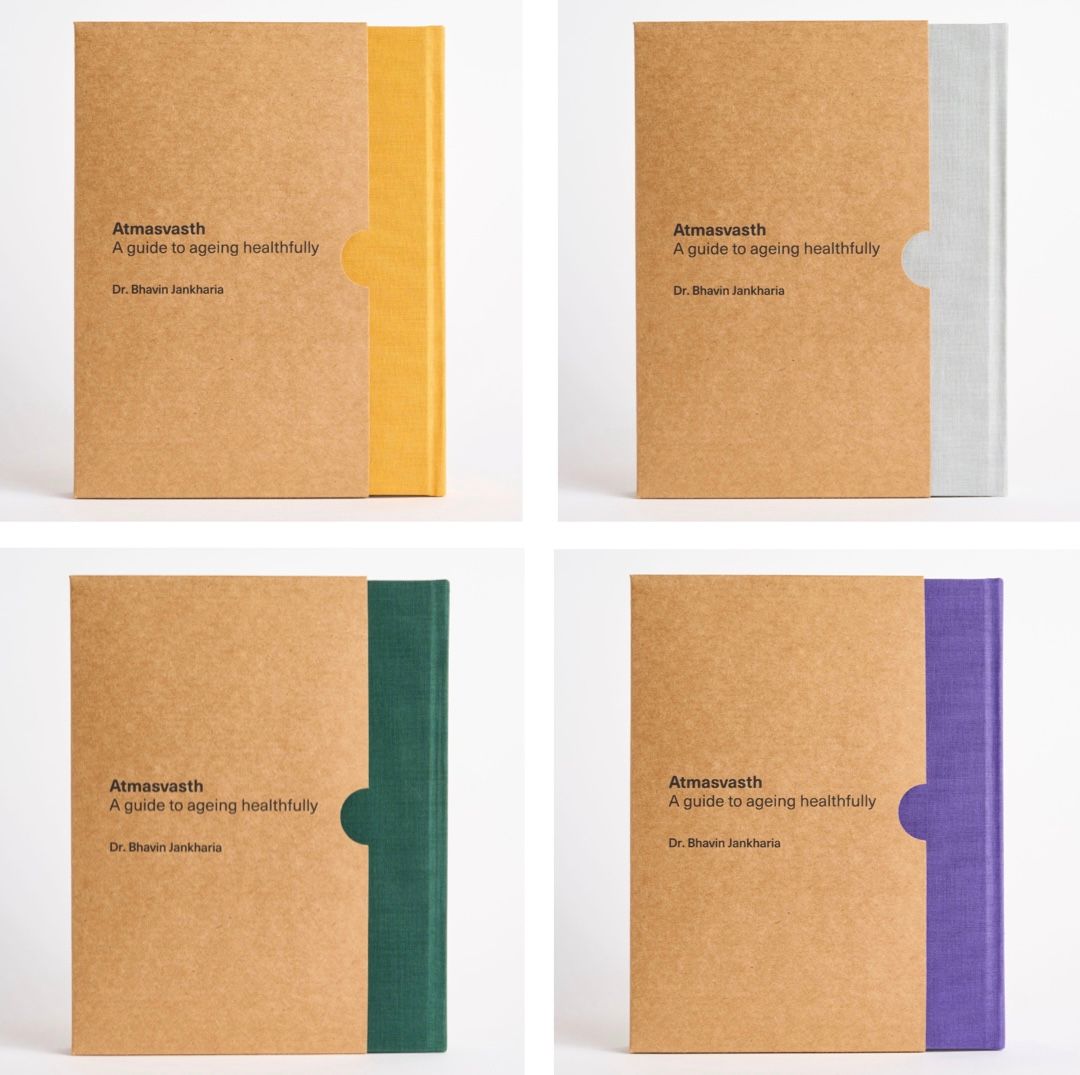 There are 3 ways to buy the book.
Amazon India
Currently available only in the Indian store, but soon worldwide.
Credit card
You can pay by credit card. You can enter the shipping address and color, etc. while paying. As of now, shipping is only available for India, but we will soon roll out shipping for other countries. As of now, there are no shipping charges for India.
Bank transfer
Account Name: Personal Healthfulness Institute LLP
Bank Name: Central Bank of India
Account Number: 3745525522
Bank Branch: SVP Road
IFSC Code: CBIN0280631
Please pay Rs. 1500 and send the payment details with your Name, Shipping Address, Color (Yellow, Green, Blue or Grey) and Telephone Number to sales@atmasvasth.com. Please allow up to 5 working days for the courier to reach you.
---