How Much do Our Genes Control How Long We Live?
The effect of the genes determining longevity can be modulated and modified by epigenetic factors such as physical activity, sensible eating, etc.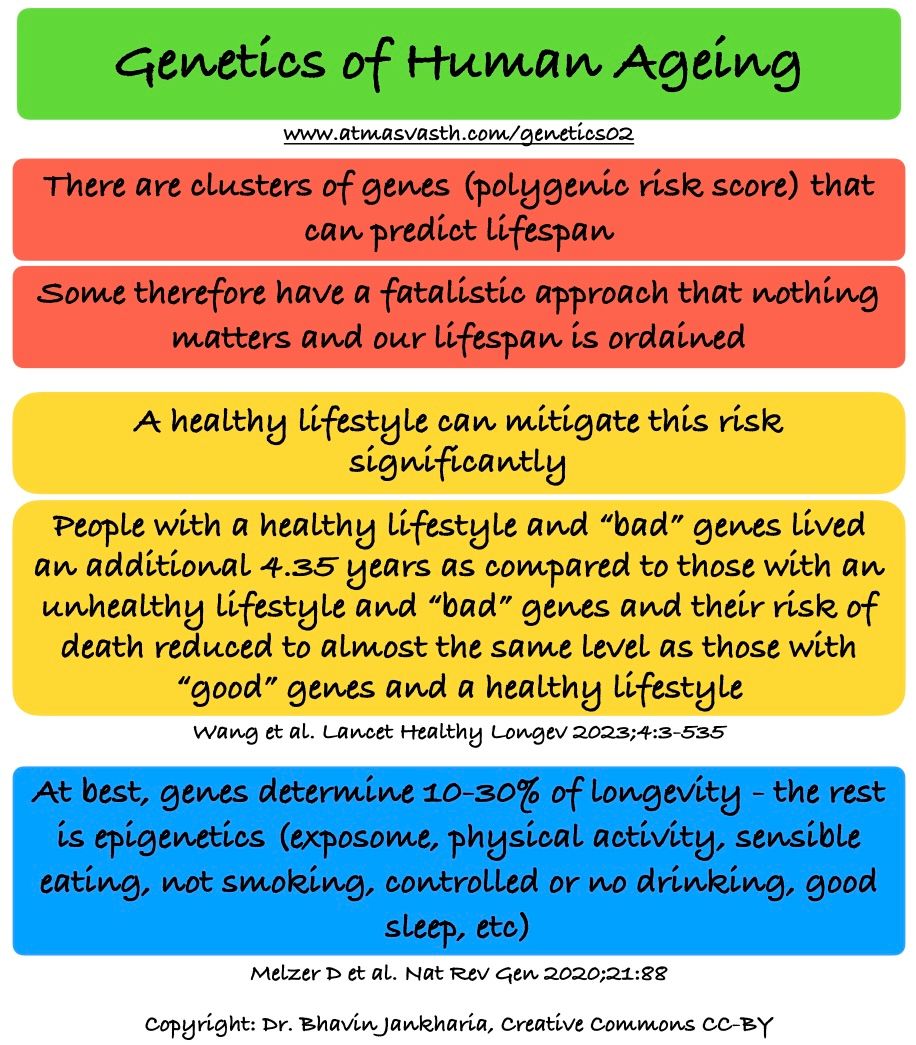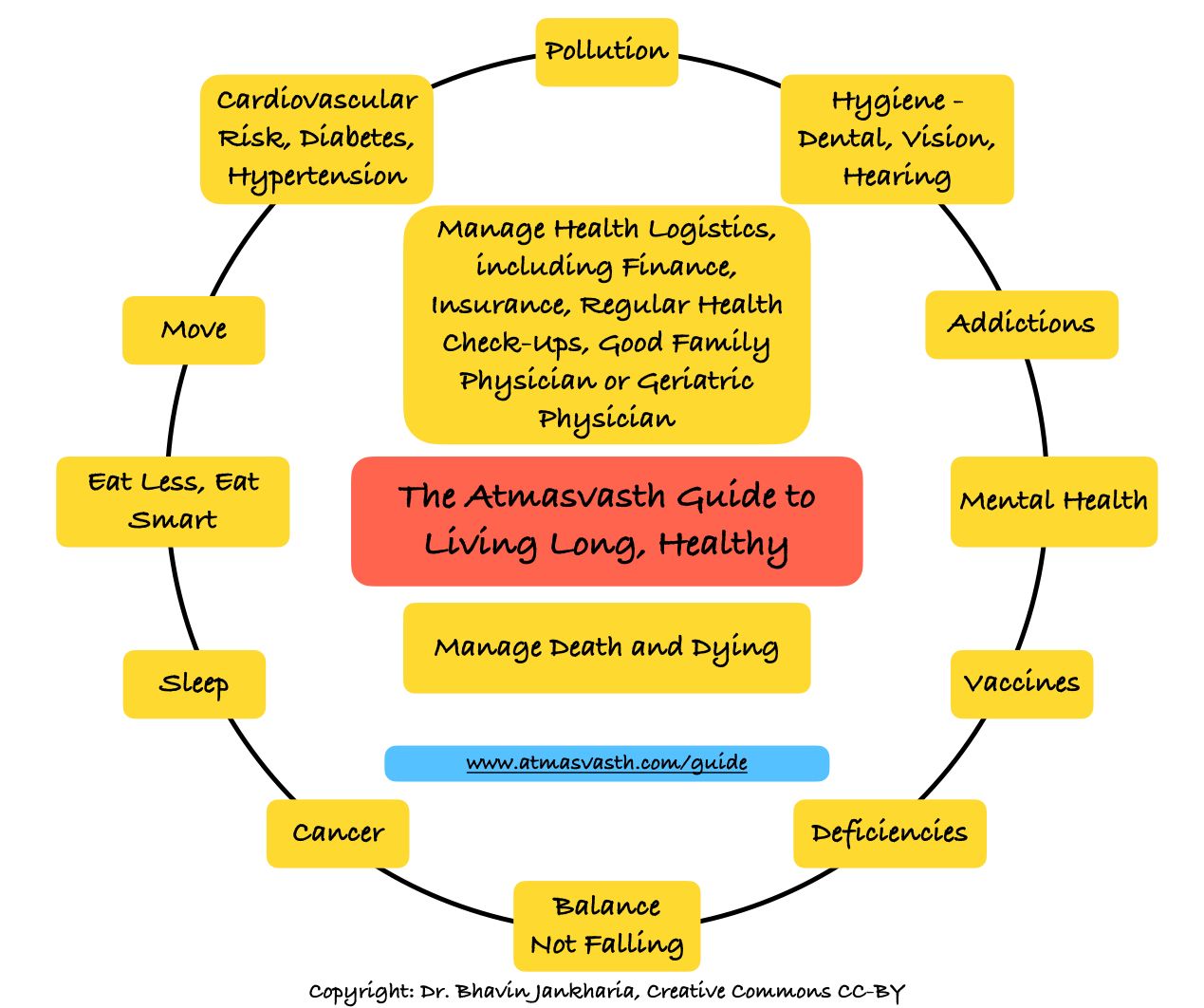 Text
There are many people who believe that our ability to live long, healthy is dependent on the genes we are born with. Those whose parents and grandparents have lived long, believe they will live long and those whose parents and grand-parents have died young, believe they won't live long. Some people have a fatalistic attitude to life, believing that whatever has been ordained (a combination of genetics and fate) cannot be changed, so why bother to do anything, positive or negative, to change the course of our lives.
I first discussed genetics  on 14th Feb 2021. Monogenic abnormalities like thalassemia are inheritable diseases that afflict multiple individuals in families and those affected have to take care to ensure that the disease does not pass down the family tree.
However, when we read news reports or listen to scientists or doctors talk of genetic risk of disease, these days their focus is on clusters or combinations of genes that together affect longevity or specific disease risk. This is often called the "polygenic risk score" or PRS, which I first discussed on 25 Jul 2021. There are many studies on how PRS can predict the risk of disease in the future, including cardiovascular diseases and cancers, though the data is still not robust enough to use in daily practice.
Moreover, whether we will actually get the disease even though we carry a certain cluster of genes, is based on a complex interplay of the gene expression, and epigenetic factors including our exposome (air, noise, temperature), our physical activity levels, the food we eat and our social and cultural environment. It is estimated that genes determine, at best, between 10-30% of our longevity [1].
A recent publication by J Wang and colleagues [2] who looked at people enrolled in the Chinese Longitudinal Health Longevity Study helps us understand this issue.