A Few Simple Truths about Health Insurance
Health insurance is a necessity to live long, healthy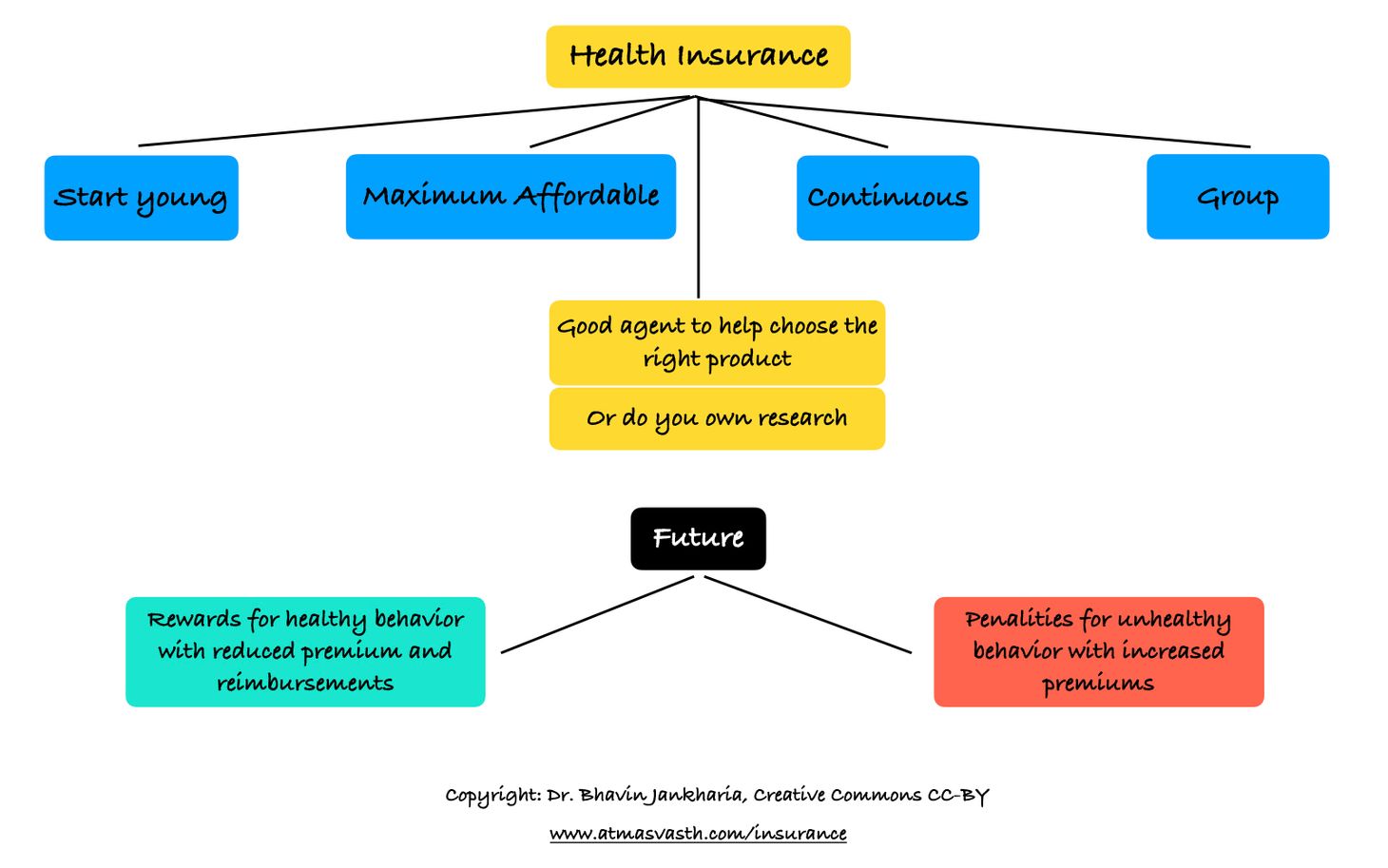 One important step in our atmasvasth quest is health insurance. You may never need it, but as we grow older and the uncertainty around major illnesses increases, it is important to have the means to cover the expenses and costs involved, which can often be catastrophic and adequate health insurance helps us absorb these financial shocks.
You will need to do your own research to find the best product that suits your needs and it may perhaps be simpler to find a trusted agent to do this for you, who can then also help and guide you later with the paperwork, if and when you fall sick and need to use the insurance.
There are however some simple truths.
1. Buy the maximum health insurance you can afford.
2. The day you think of health insurance is the best day to buy.
3. Start buying health insurance at the earliest age you can.
4. Go with a group insurance plan…invariably there is better cover.
(Free to read, but to read more, please subscribe with your email)
This Content Is for Members
Already have an account? Log in