Your Living Will
You should create a living will to give your heirs and caregivers a sense of what you would like done when you are sick and unable to make decisions on your own.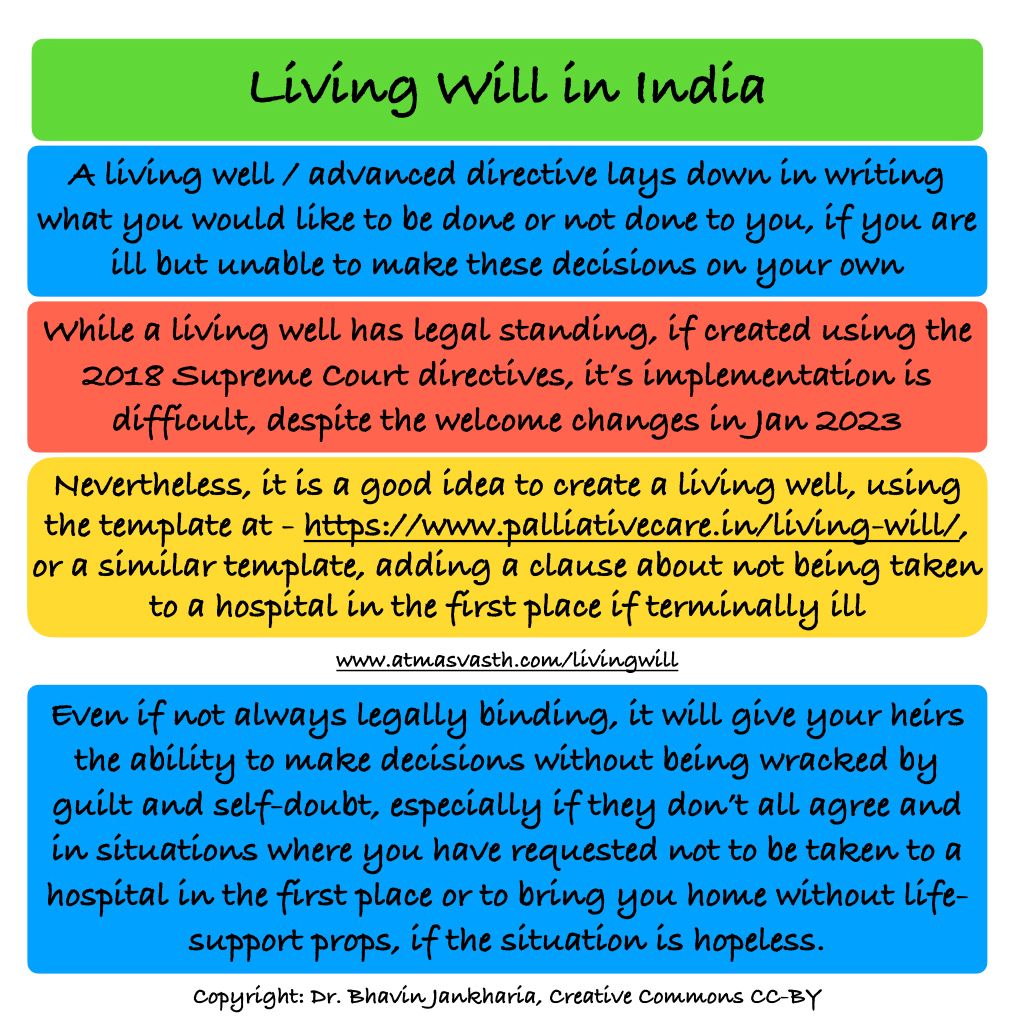 I published an earlier version at 6 AM on 25th Jan. At 7.30 AM, the newspaper carried on the front-page, news that the Supreme Court had given orders to simplify the procedure to execute a living will. Talk about timing. I have re-written parts of this piece to incorporate this new development. The audio / podcast remains unchanged.
At some point, we are all going to die. What matters is how you die and what happens to those around you after your death.  It is important that you make sure that your death does not create bigger problems for your near and dear ones.
Most of us understand the importance of a will. It is executed when you die and makes it easier for your heirs to handle your wealth, hopefully amicably, without discord. It also makes it easier for them to manage your bank accounts, lockers, demat accounts, etc, which can be difficult without a will. You don't really want your heirs to run from pillar to post because you forgot to put things down in writing.
The living will is different. It is executed when you are still alive, but not in a condition to give instructions about your treatment. It is created when you are in good mental health and executed when you are likely to die and/or want to die peacefully, even though you could be kept alive for a longer period of time artificially, hooked onto machines or drugs.