Polypharmacy: More than 5 Tablets a Day can Often Cause More Harm than Good
Always check the list of drugs you take at least once a year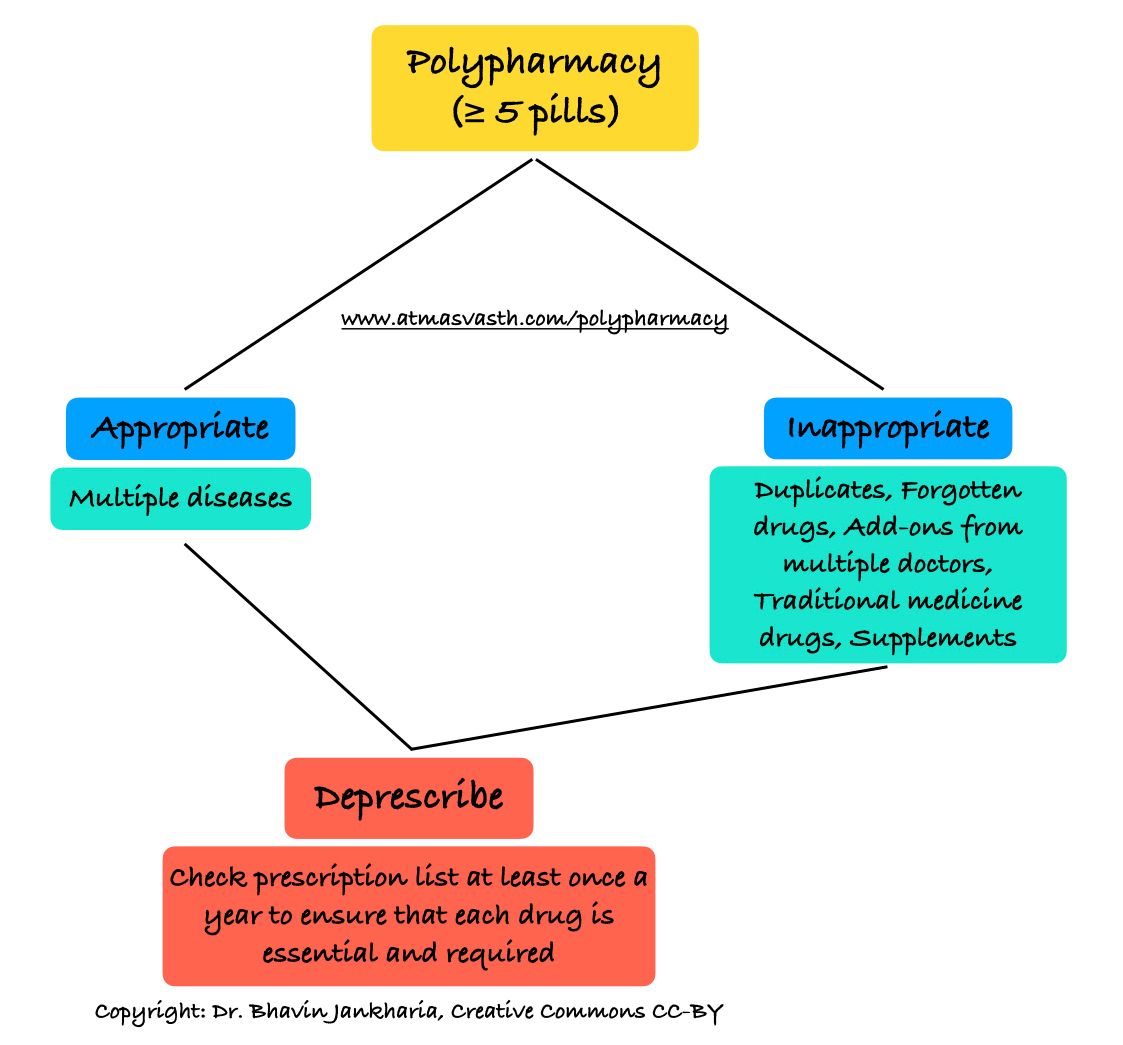 Recently, a 65-years old friend of mine sent me a list of his daily medications. Until last week, for a few years, he had been taking 9 tablets a day, including a statin, a couple of weight loss drugs, one sleeping pill, a multivitamin with zinc, an Ayurved tablet for constipation, metformin and a couple more along with pain medications 3-4 times a week. Each time he met a doctor who prescribed drugs for some problem or the other, he just added them to his list, without bothering to stop or recheck what he was already taking. He had multiple episodes of hepatitis in the last two years, which were initially thought to be due to alcohol, but when the episodes continued even after he stopped drinking, the doctors realized it was likely due to the drugs he was on, at which point, he stopped all the drugs…and then started fewer new ones.
Anything more than 5 drugs daily including Ayurved and other traditional medicine drugs and supplements is called polypharmacy [1]. Adverse drug events are a leading cause of death, on par with tuberculosis and malaria [2] and polypharmacy contributes to this by escalating the risk.
To listen to the audio and read the rest of piece, please subscribe with your email ID.