HPV DNA Screening for Cervical Cancer Saves Lives
HPV DNA Screening for Cervical Cancer Saves Lives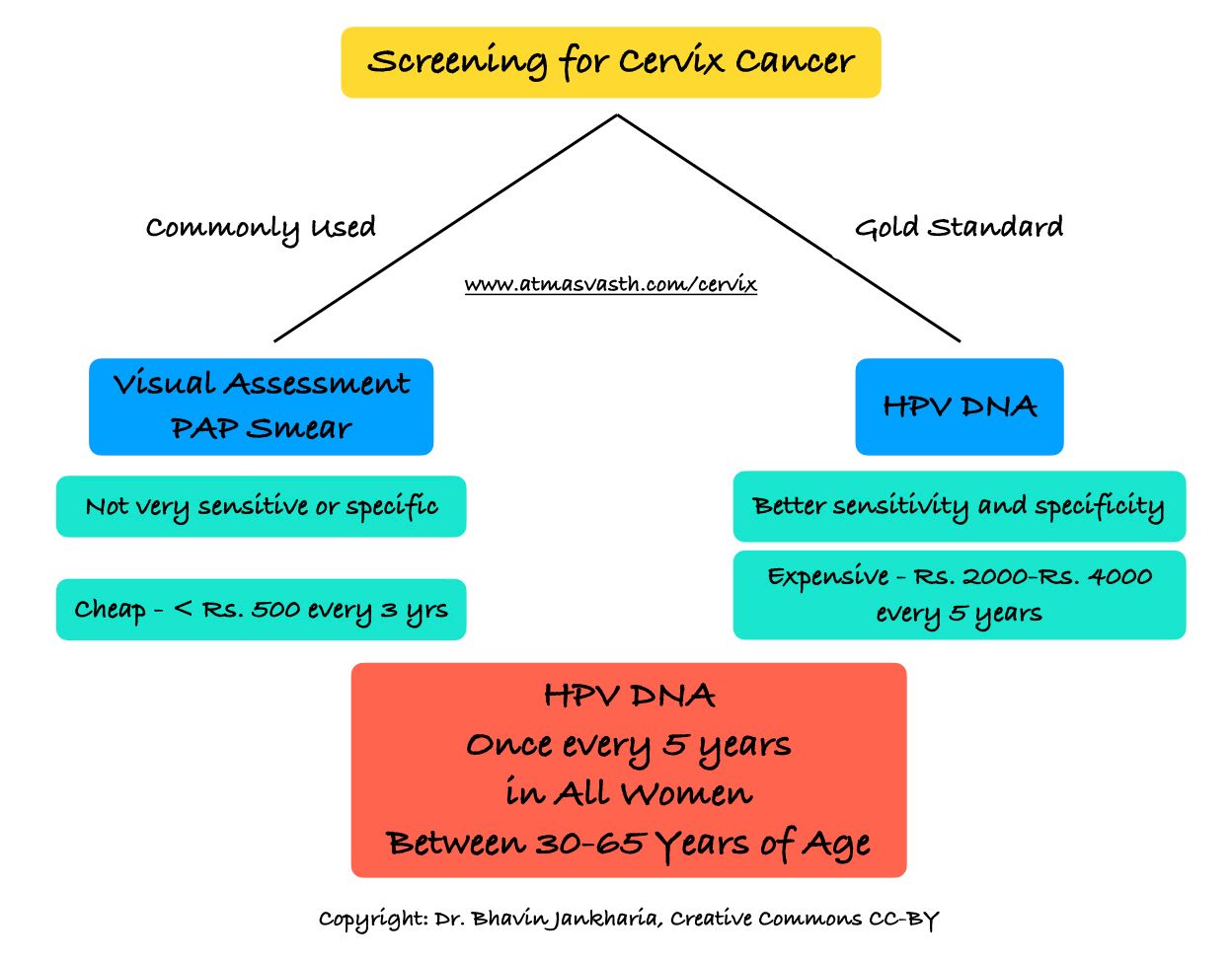 Breast cancer is the commonest cancer in women with rising incidence and prevalence. In 2020, the number of new cases was estimated at 1,78,361 (26.3% of all cancers in women) [1]. The second commonest cancer in women is carcinoma of the cervix, with an estimated incidence of 1,23,907 women in 2020, responsible for 18.3% of all cancers in women, followed by cancers of the ovary, lip/mouth/buccal and then the rest.
There was a time just a few decades ago when cervical cancer was the leading cause of cancer in Indian women [2]. Better education and awareness, the increasing use of screening techniques and the human papilloma virus (HPV) vaccine have all resulted in a drop in cervical cancer incidence and mortality [3].
Despite this, cervical cancer remains a major problem in India and a cause of significant morbidity and mortality.
Just as screening mammography saves lives, screening for cervical cancer saves lives. And the same discordance that exists between population and opportunistic screening for breast cancer, exists for cervical cancer, leading to a significant underutilization of the gold standard test for screening - the HPV DNA test.
You can listen to the audio/podcast hosted on Soundcloud by clicking the Play button below within the browser itself. You can click
here
to access directly from your email.
Indian being a poor, low-resource country, public screening is always targeted towards the cheapest test that can provide the biggest bang for the buck. Hence leading institutions advocate clinical breast examination, even though screening mammography is the best tool available to diagnose breast cancer early and to reduce mortality. The message of opportunistic screening, if affordable, is lost in that din and even today, the number of middle and high income women who actually get annual screening mammography done is abysmally low.
The same is true of cervical cancer screening. Across the country, the focus is on low cost tests such as visual inspection with acetic acid (VIA) and the Papinocolaou or PAP smear from the surface of the cervix. While both these tests are extremely useful and have made a dent in deaths due to cervical cancer by allowing early pick-up, they are not particularly sensitive or specific. The PAP smear is often now done using liquid-based cytology (LBC), which is better than the conventional PAP smear…however the most accurate screening test currently available for cervical cancer is the HPV DNA test, where vaginal and cervical cells are tested using a polymerase chain reaction or PCR test (the same PCR test used for Covid or tuberculosis) to check for HPV DNA. If positive, it then triggers further evaluation for cervical cancer, but if negative, the chance of current cervical cancer is almost zero and more importantly, the chance of having clinically significant cervical cancer in the next five years becomes quite negligible.
The USPSTF [4] recommends that all women between the ages of 30 to 65 in the US, be tested with cytology every 3 years or HPV DNA every 5 years, or both together every 5 years. Interestingly, a group from India [5] made similar recommendations in 2015, arguing that in the long run, the use of the sensitive HPV DNA test would actually be cost effective, if women could collect samples on their own and if the interval between two negative scans was kept at 5 years. Currently the HPV DNA test costs Rs. 2000 - Rs. 3000, often done along with liquid cytology. If negative, this works out to a yearly expense of Rs. 400-600, given the interval of 5 years between two tests.
The irony is that when I asked a few of my non-gynecology, non-pathology doctor friends, many of them were not even aware of this test. I can imagine the situation then among non-doctors.
What does this mean for you and I? If you are above the age of 30 years, or know women around you between the ages of 30 and 65 years, please get the HPV DNA test done. It needs a visit to the pathology laboratory, but even your gynecologist can collect the sample and send it to the lab. Alternately, if you have a visit scheduled with your gynecologist in the near future, then please ask them to collect a sample for HPV DNA testing.
There are very few cancers that we can screen for and where we know that screening and early detection save lives…breast cancer, cervical cancer, lung cancer in smokers and to some extent colon and prostate cancers. It is worth the effort to get these screening tests done in our healthful ageing quest, the atmasvasth way.
Footnotes
1. https://gco.iarc.fr/today/data/factsheets/populations/356-india-fact-sheets.pdf
2. Badwe RA et al. Cancer incidence trends in India. Jpn J Clin Oncol. 2014 May;44(5):401-7
3. Singh M et al. Secular trends in incidence and mortality of cervical cancer in India and its states, 1990-2019: data from the Global Burden of Disease 2019 Study. BMC Cancer. 2022 Feb 7;22(1):149
4. US Preventive Services Task Force. Screening for Cervical Cancer: US Preventive Services Task Force Recommendation Statement. JAMA. 2018 Aug 21;320(7):674-686
5. Rajaraman P et al. Recommendations for screening and early detection of common cancers in India. Lancet Oncol. 2015 Jul;16(7):e352-61.
---
Last Week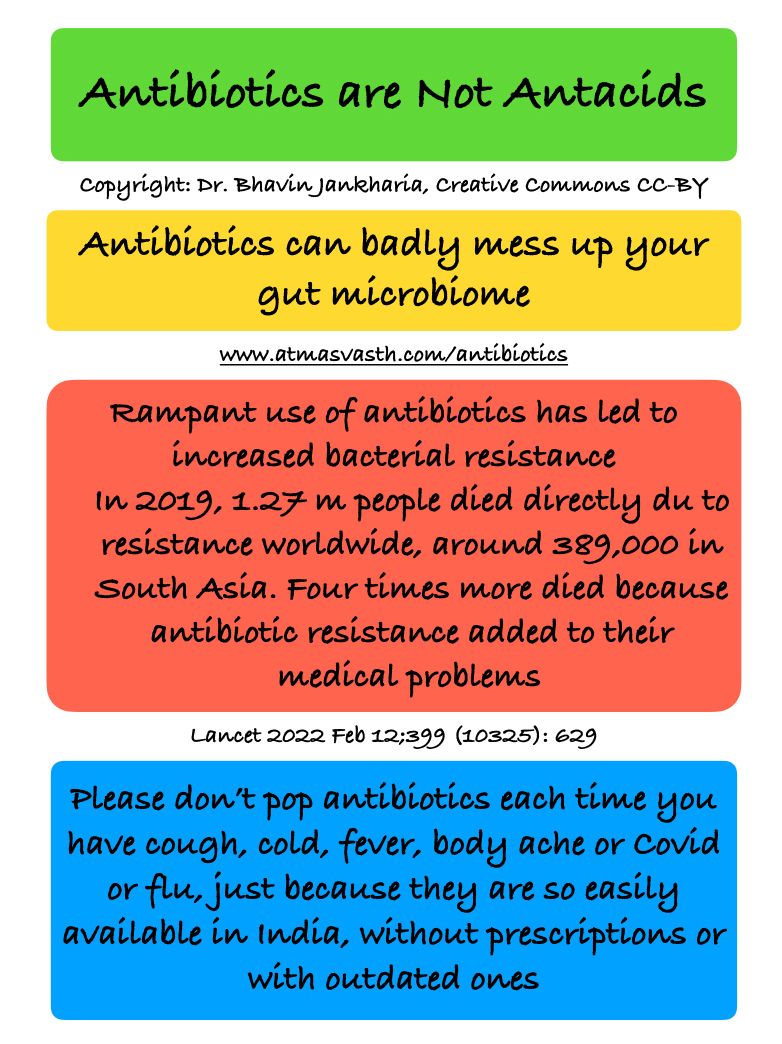 Atmasvasth Newsletter
Join the newsletter to receive the latest updates in your inbox.
Comments