To Drink or Not to Drink...The Light Alcohol Drinking Conundrum
There is no real proven health upside to drinking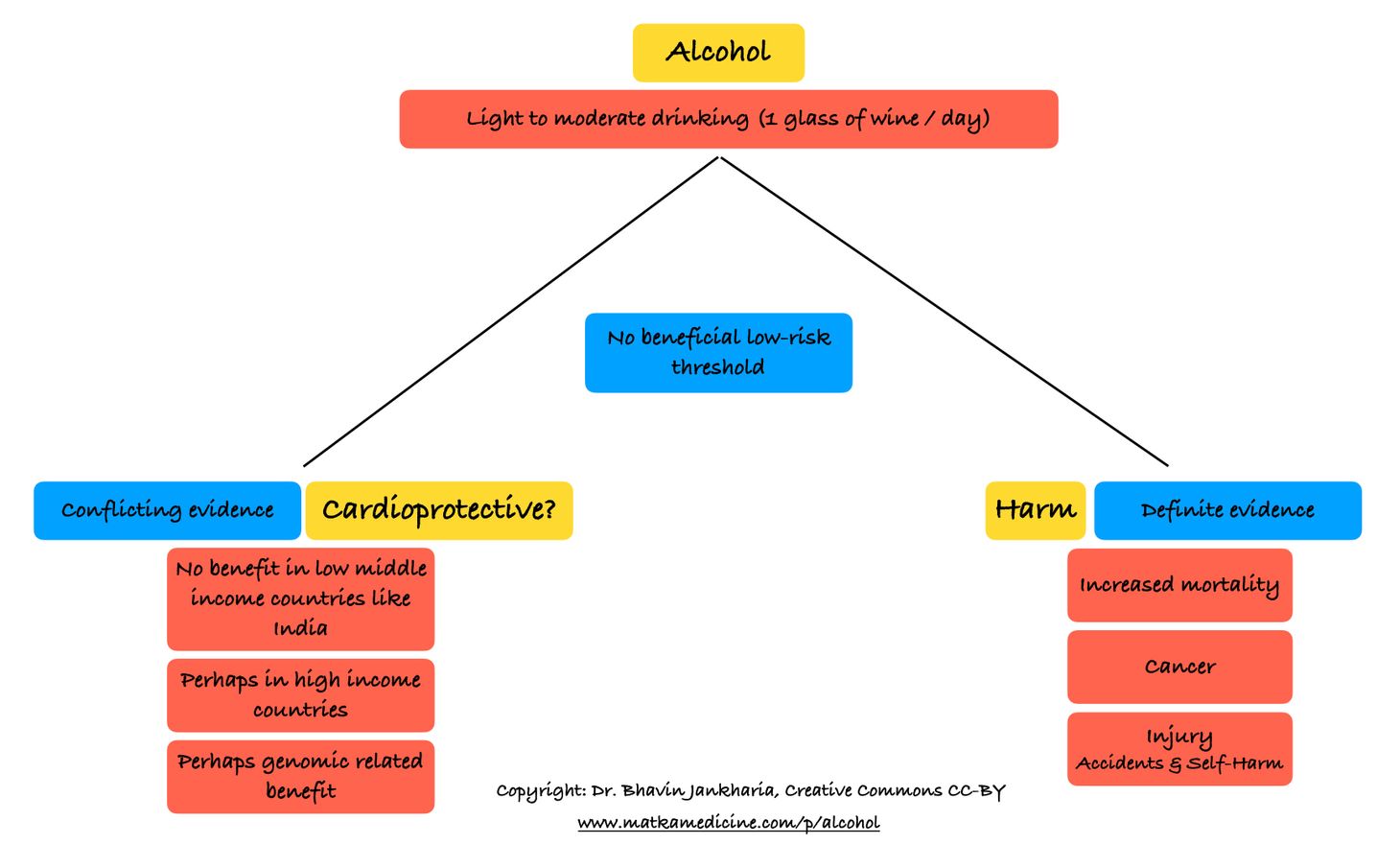 "One peg of whiskey a day or one glass of red wine a day is good for the heart", is a statement we hear quite often, both from the lay press as well as sometimes, doctors.
I like a drink now and then and it is always nice to believe that what we like can also help us live long, healthy.
So when a study [1] by Ding C and colleagues in the BMC Medicine, published last week concluded that drinking up to 7-8 gm of alcohol per day (a glass of wine a day or equivalent) has beneficial effects on all-cause and cardiovascular mortality, with a J-shaped curve, where the highest benefit accrues to those who drink lightly (7-8 gm/day) as compared to those who don't drink or drink heavily, I decided I must write about this.
I then decided to go through all the recent literature on the benefits of drinking alcohol.
Clearly I was deluding myself.
Here is the current evidence.
This post is free to read, but you will need to subscribe with your email ID to read the rest of the post and to  listen to the accompanying audio/podcast.