The Impracticality of Salt Control
Day to day control of salt intake is impractical, but there are practical ways to reduce excess salt consumption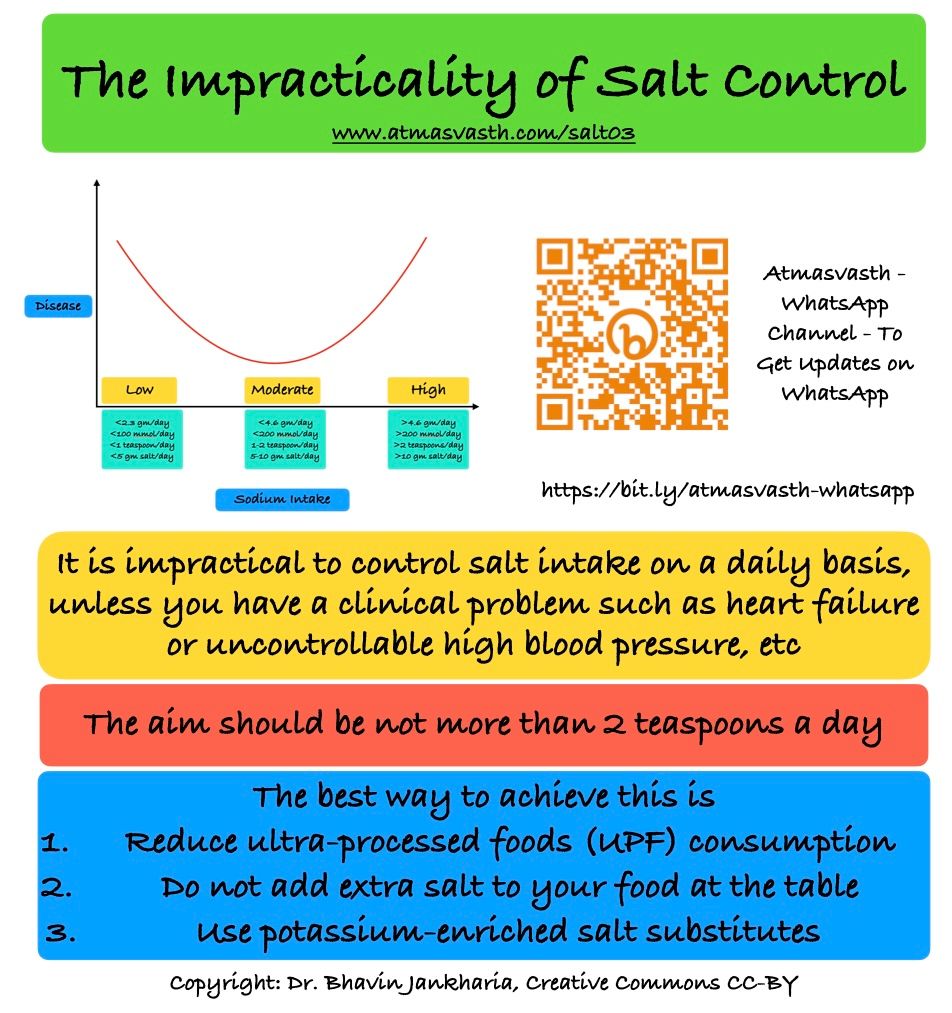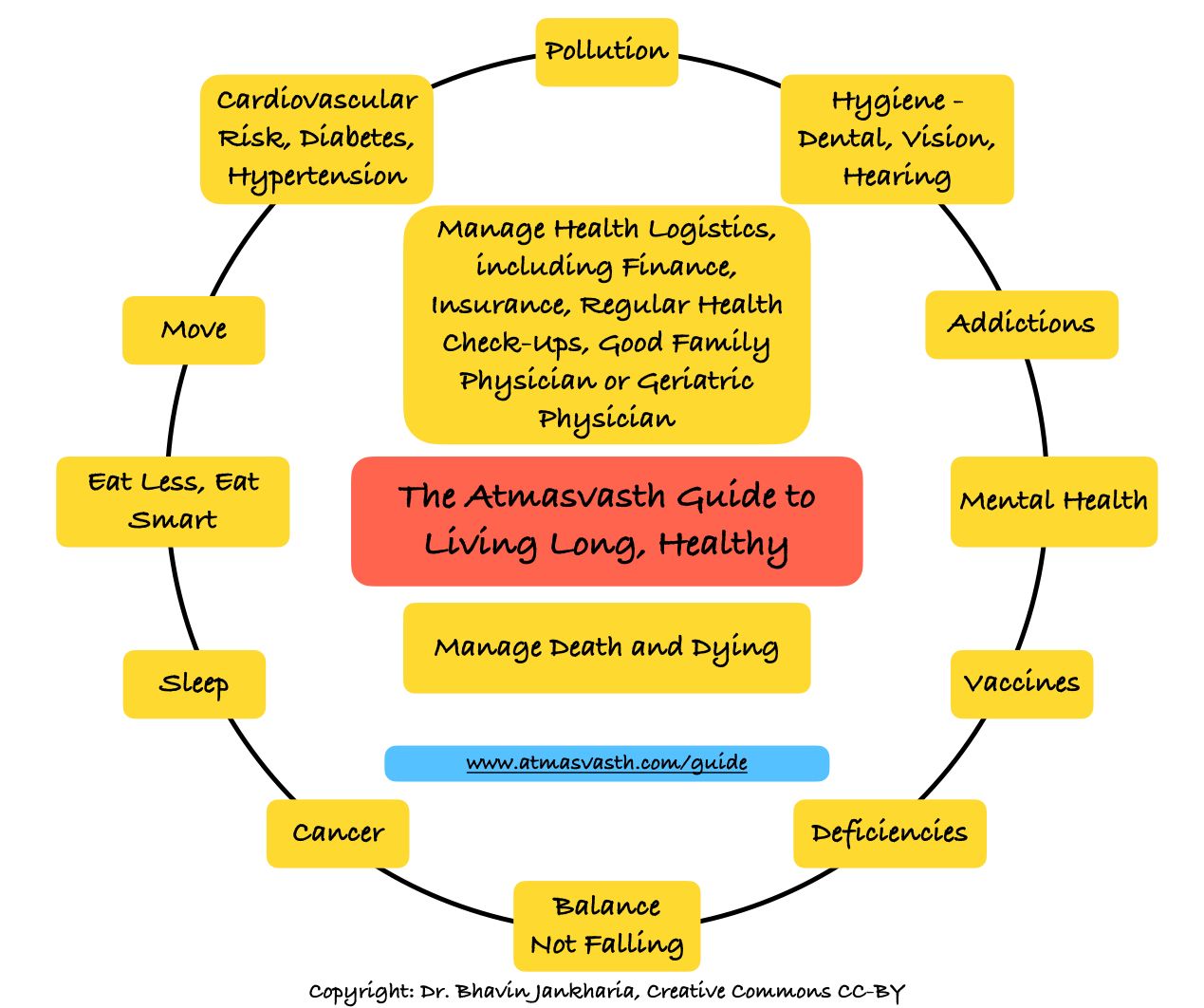 Text
A recent Indian study [1] concluded that Indians ingest a lot of extra salt in their food. The authors seem to believe that the amount of salt they found Indians consuming is high and responsible for an increased incidence of cardiovascular disease and mortality and that by reducing the salt intake by 1.2 gm/day, we will be able to reduce our incidence of cardiovascular disease.
I wish things were so simple.
The study is interesting because the sodium estimation was made on spot urine samples, rather than just a physical questionnaire. Men had an average intake of 8.9 g/day or salt and 7.1 g/day for women, which works out to between 1-2 teaspoons a day or between 4.0 gm of sodium/day for men and 3.2 gm of sodium/day for women.
While the WHO and most guidelines recommend that the salt intake should be less than 5 gm/day and the sodium intake less than 2.3 gm/day, there is no high-quality data for these specific cut-offs. There is a also a likely U-shaped curve that suggests that even up to 4.6 gm/day of sodium or up to 10 gm/salt per day is fine, which works out to 1-2 teaspoons a day.
These dissenting voices [2] say that since sodium is an essential electrolyte, too low a sodium intake can create problems just as too much of sodium. Reducing sodium intake works best in those who already have high blood pressure, but does not often make much difference to healthspan and lifespan in those who do not have high blood pressure.