Omega-3, PUFA, ALA, EPA, DHA...What is Going On?
The lowdown on Omega-3, n3-PUFAs, ALA, EPA, DHA and supplementation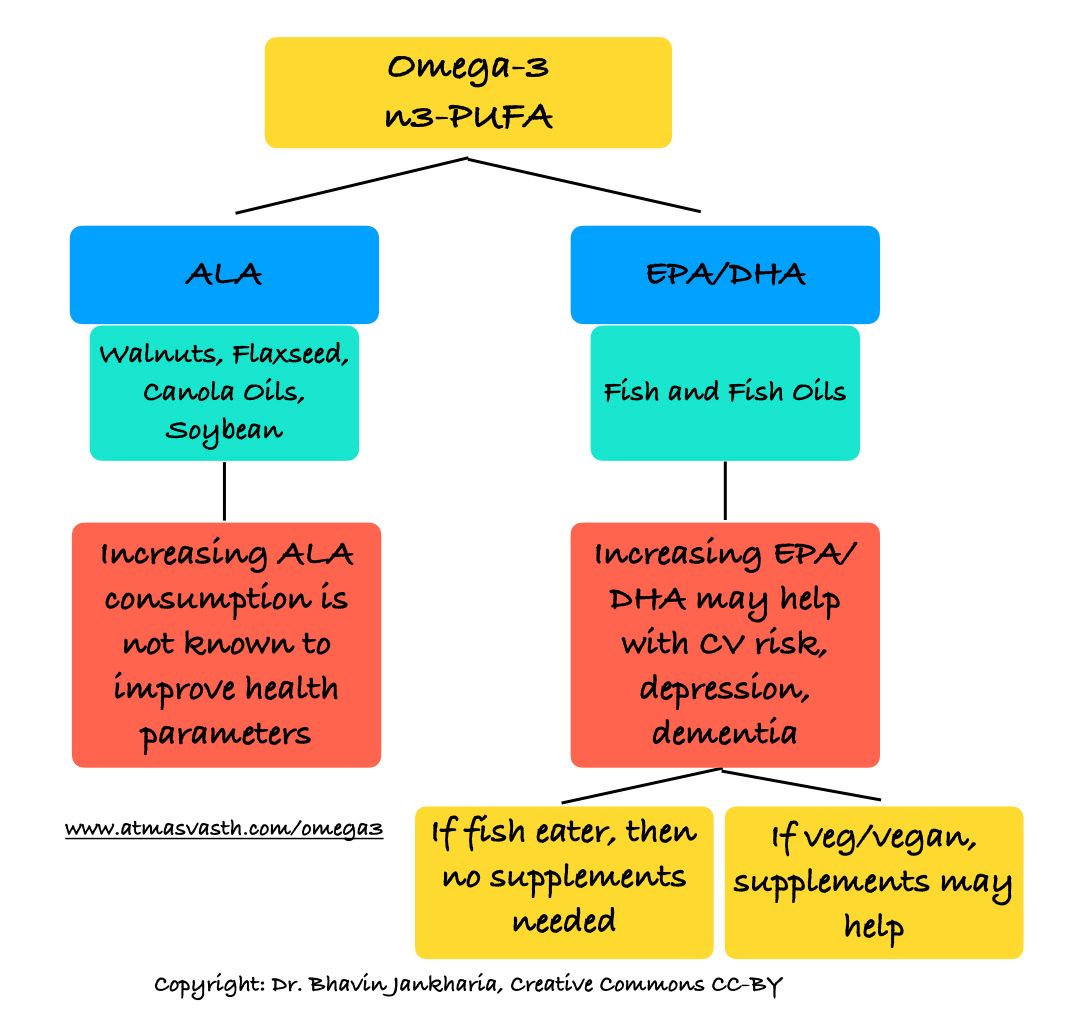 Each day, we are bombarded with information on deficiencies and supplements; vitamin D, vitamin B12, omega-3, other vitamins, minerals like zinc, manganese…there is no end. A lot of this is driven by companies who want to push their products, or influencers and so-called health experts who generally only regurgitate what they have been told or have read in the lay press. However, given that many vitamins and minerals are available as generics and cost less than a "vada-pav", not every study or paper is colored by commercial interests. Even then, the use of each supplement is associated with some controversy or the other, vitamin D being a classic example, an issue I will address in the near future.
This Content Is for Members
Already have an account? Log in