Every Move Counts
Every move and step counts. Accelerometers and activity trackers have made it easier to understand the impact of physical activity on healthspan and lifespan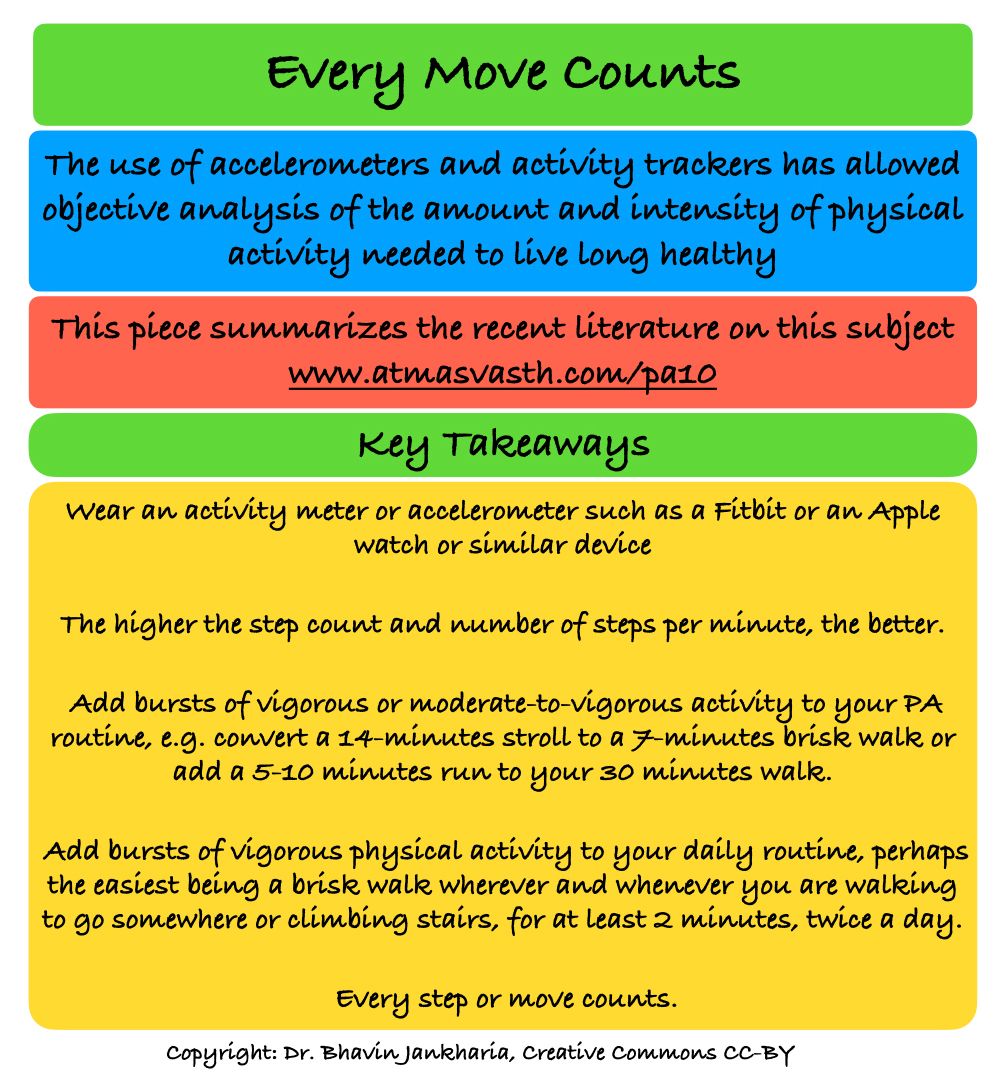 The WHO in 2020 adopted this slogan, "every move counts" to emphasize that physical activity (PA) in all forms can make a big difference to public health [1], averting up to 5 million (59 lakh) deaths per year globally.
A recent projection study by Santos AC and colleagues [2] estimated that physical inactivity will cause 499.2 million (49.9 crore) new non-communicable diseases (NCDs) between now and 2030 with significant costs to individuals and governments…all potentially preventable.
A quarter of the adult population in the world is physically inactive [3] as defined by the WHO guidelines of 150-300 minutes of moderate physical activity per week. In India, it may be as much as 50% [4], meaning that half the adult population in our country does not engage in walking for 30-45 minutes, 5 times a week or a similar activity.
The WHO guidelines are based on studies that used subjective, self-reported questionnaires of physical activity. People are known to significantly overestimate or sometimes even underestimate their physical activity levels. An objective assessment of PA would lead to more accurate studies.  In the last decade, the use of accelerometers/activity trackers (Fitbit, Apple Watch, etc) has done just that…allowed a better and more granular understanding of the amount and intensity of physical activity required to increase healthspan and lifespan.