Logging What You Eat and Drink Instead of Counting Calories
Logging what you eat and drink helps you understand what you are consuming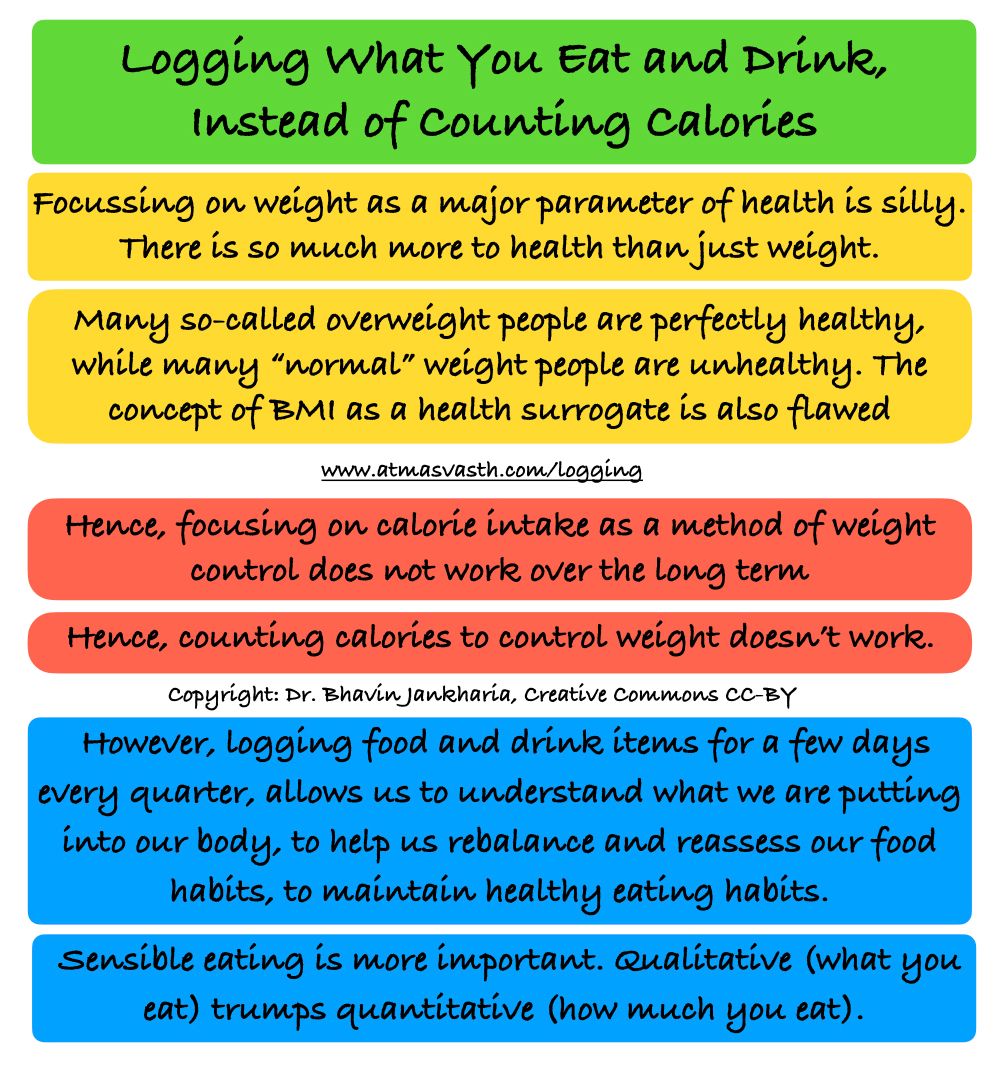 Most food items we buy have their calorie content, including the amounts of carbohydrates, proteins, fat, etc listed on the packaging. Many popular coffee-shops and fast-food joints now do the same for the food and drinks on offer and some countries even have legislation mandating a mention of the calorie content of every food item sold or dish served.
The premise is that listing calories gives us an idea of what we are consuming, based on the principle that controlling calorie intake can help us control our weight.
Weight loss is a subject I haven't touched upon in the last 18 months since I started this newsletter, which morphed from MatkaMedicine to Atmasvasth, simply because weight is just one component of healthful ageing.